Integrity. High morale. Loyalty. Knowledge. Hard work: These are the cornerstones on which the foundation of The Foxes Real Estate/Luxury Homes and Gardens has been built.
A family owned and operated business since its beginning in 1934, The Foxes Real Estate was borne from the merger of New York's Maxwell Fox Real  Estate – specializing in commercial real estate and management and Nanette Fox Real Estate – specializing in residential real estate. At the core of our vision/mission are our legacy values: growth and development, equality, openness and social consciousness.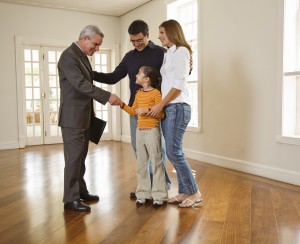 It is our belief and goal to help facilitate and nurture the potential of each prospect's purchasing experience and each homeowner's selling experience, along with each associate's maximization of their growth and development.
We expect service above and beyond that which anyone else gives or that which is recognized.
One-of-a-kind traditional "white glove" individualized and unparalleled service – transcending life's expectations – is provided 24/7.
Our top loyal associates embody diversified exceptional real estate savoir-faire — life experiences — and educational backgrounds. They are market leaders.
Our common thread based on our values/vision is our integrated orientation of oneness to the person: there is a lot of diversity that runs on merit that is integrated – whereby prospects, homeowners and associates are affirmed each and every day as valued human beings. Exceptional talents are complemental and merge to bring out the best world class service for our prospects and homeowners.
We are deeply ensconced in the fabric of the Westchester County marketplace. We embody a Westchester way-of-life, a lifestyle typified by an emphasis on the person and the family.
Upon receiving the honor of your selection our hallmark tradition of trust and professionalism is extended your way.
You select the hardest working firm – passionately driven to convey a personal and positive real estate experience…with the best results possible.